Where It All Began Throw Pillow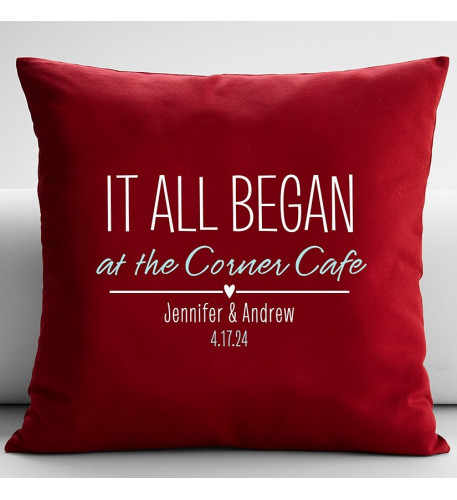 Description
Where did their love story begin? Whether the locale was grand, simple or somewhere in between, our pillow celebrates the start of something special.100% cotton canvas cover with polyester fiberfill and zipper back. Hand wash.
Note:Choose from natural, red or blue. Choose from 12"x18" , 18x18 or 22x22 SQ in. pillow measurements. Personalize with any message up to 25 characters, names/message up to 25 characters and date."It All Began" will always appear.
Special characters allowed are ! $ & () - _ ; : ' , ? / .