customized beer and wine glasses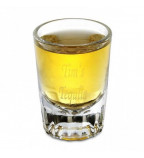 Send Glassware –We have a unique collection of Glasses of wine , which are suitable for all budgets. These Glass items are robust and if taken care will last for lifetime to give pleasure to your loved ones.
Information of Different Glassware
Glassware Are one of the most elegant and long lasting gift that everyone love to preserve in their display room. There are many varieties of gifts available in glassware but not all are aware of it. Don't worry; with our exclusive collection you become familiar to those gifts online to send dear ones on any occasion. Personalized glassware makes a perfect gift though!
Here are Some of Different Types of Glassware Available for Gifting Purpose:
1- Beer And Sports Mug

This glassware will definitely quench thirst when celebrating with dear ones. Beer and sports Mug are very touch and long lasting. Their masculine look glassware are perfect for cold drink that hold large amount of dink in it. This type of glass holds a liter of drink. You can find this glass easily at any glassware shop that can be personalized with name initials.

2- Wine Glasses
Glasses of wine is one of the elegant yet very sophisticated and enjoying gift idea. Comes with personalized feature can be gifted to any of dear ones. Perfect gift for anniversary, wedding and milestone celebration. For couples a set of wine glass can make a good gift idea.
3- Shot Glasses
Shot glasses are small in size with low ball glass shape. The set of shot glasses comes in two set. It holds 8 ouch of shot at one's. This glass can be personalized with the initial imprint on it. A single initial on it can make the glass look perfect or any gift idea.

4- Pub Glasses
Pub glass set provides with a variety of options in size and style. These glasses can be personalized with the name initials on it. They make an attractive set of design to gift dear ones on the occasion of Anniversary, birthday or any special event!