Customized Gifts for Sister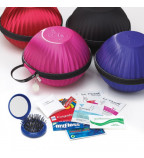 We have a lot of option to make your sister happy whether she is a fitness fanatic or shopaholic with us you can send her a gift to suit her personality. Items like Go girl water bottle, shopping bags, photo frame and jewelry all of her favorite items can be personalized to gift your sister.
Buy Personalized Sister Gifts Online
Sister always plays an important role in everyone's life. Sister, the one person you can always look towards in any situation. She is your mentor, your guide and your well wisher. Sometimes she plays the role of a mother, a friend or a kid. In short, she can play all the vital roles of your life. So, from time to time she deserves to get a few tokens of appreciation from your side.
When it's time to buy gifts for your sister!
Personalized gifts for sister should always be the top choice when it comes to buy something for the amazing lady in your life. Adding a personal touch to the gift will really make her feel how important she is to you. From jewelry to bags and coffee mugs, you can get anything engraved or personalized. Engraved or personalized sister gifts are always better because they give the aura of being eternal. The gifting occasion can be anything. It can be her birthday, graduation or others. The gift could also be for no reason at all. Or maybe for just one reason - For being an amazing sister!
Where to find them?
To get personalized sister gifts, come and check out the website of personalizedgiftsguru because here you can find gifts for women of all ages. Whether your sister is a child, a teenager or an adult, we have something for everyone. There are a number of things that you can give her. Say for example -
1. Phone cases and covers - Phone, one electronic gadget used by all. Your sister's own personally crafted phone case or cover would be a great idea for a gift.
2. Jewelry - Nothing beats jewelry. Especially the engraved ones. There may not be any diamonds but even engraving symbolizes eternity.
3. Bags - Tote bags, purses, shopping bags, wallets, clutches, etc. Women love to accessorize and bags are one of the primary accessorizing elements in her wardrobe.
4. Coffee Mugs - Beautiful coffee mugs with sweet photos and heartfelt words will ensure that she begins her mornings with the feeling of being encouraged.