Customized Anniversary Gifts for Her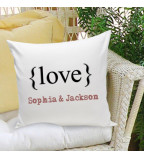 Whether you're shopping for 1-year anniversary gifts for her or something incredible for your golden 50th, Personalizedgiftsguru can help make it a thoroughly memorable one with our inspired collection of unique anniversary gifts for her. See Our Collection and buy for her.
Personalized Anniversary Gifts Ideas for Her
Out of all the anniversaries that takes place in a person's life, their wedding anniversary is the biggest anniversary of their lives. It is the day that they joined their lives with another person for the rest of their lives. There are some conventional names that exist for some of the wedding anniversary, for example, when a couple has completed 50 years of marriage, it is known as the 'golden wedding anniversary' or in some cases, 'golden wedding'. There is a tradition that is observed in the US, in cases of wedding anniversaries that takes place after the 50th wedding anniversary. The couple receives a message from the President himself/herself. This is just a complimentary gift that can be received.
Anniversaries are special moments which is celebrated between a couple. The modern tradition of buying anniversary gifts by year for her, dictates that at the 10thanniversary, you have to give diamond jewelry, at 15th – watches, at 20th – platinum, at 25th – silver, at 50th – gold, at 60th – diamond, and at the 75th, both gold and diamond. As your anniversary starts to get near, you need to start shopping for gifts which you will give her. If you are wondering where you will find a great gift for her, then don't worry. At Personalized Gifts Guru, you can find a wide range of personalized gifts which includes personalized photo frames, bags, mugs, jewelry, and other beautiful personalized anniversary gifts for her.
At Personalized Gifts Guru, you will find anniversary gift shopping has been made quite easier than before. You will find that our selection of personalized anniversary gifts has been segmented according to years – 5th, 10th, 15th, 25th, 40th, 50th, 60th, and 75th. Like for example, you can buy a silver 'Heart Compact Mirror' for your 25th anniversary (priced at only $19.97), or something for both of you, like the Bliss Couples Pillow Case (priced at only $59.97).
Generally, for anniversary gifts, women like to receive personalized jewelry. So, if you want to present some beautiful jewelry to her, on your anniversary, then, you can purchase a silver key chain or a silver heart compact mirror. You can also buy a silver personalized ring for her which will say yours' and her name together. A special message can also be engraved on the ring. At Personalized Gifts Guru, we have all your wedding anniversary gifts requirement, sorted.
If you are looking to give some kind of a cultural or traditional anniversary gift to her, then you can also go for a personalized couples' studio canvas which has both your wedding photo together. All in all, at PGG, you have a collection of beautiful and cheap personalized gifts available for united states at your disposal so that you can surprise your beloved on your anniversary.