Customized Gifts for Kids/Baby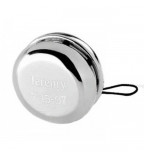 A baby is a gift of new life. Celebrate his or her arrival with personalized baby gifts, created just for them! Include their name and all of the special details of their birth to create a unique gift to be treasured forever. Check our special collection for kids/baby now.
Personalized Baby/kids Gifts
Welcome to Personalizedgiftsguru! There is nothing like a birth announcement to send folks scrambling for unique baby gifts! When you are ready to celebrate that first word, first tooth, or any of the other amazing firsts in a little one's life, head over to Personalizedgiftsguru where you'll find all kinds of wonderful one-of-a-kind baby gifts. Shop our wide selection of personalized baby gifts. Choose from cute baby apparel, personalized baby keepsake gifts, baby toys and so much more.

Looking for a truly unique gift idea? Personalizedgiftsguru has a huge range of adorable as well as practical baby gifts that are sure to warm your heart. And our huge range of high-quality, affordable personalized baby gifts have made Personal Creations the first choice in gifts for the newest additions to your family.

One of the best baby gifts you could choose is a customized kid's room sign as a great way to wrap up those best wishes! These baby gifts make perfect new baby arrival gifts.
There are plenty of magical moments in the first years of your baby's life. A baby's christening ceremony is certainly one of them. Keep those treasured memories safe with personalized baby gifts from our collection of beautiful christening gifts like our kid's height chart.

Personalizedgiftsguru also carries great new baby gifts as well as more traditional personalized baby gifts like custom engraved silver spoons, pewter baby gifts, and adorable apparel. And all of our gifts include professional personalization. There's no better place to shop for baby shower gifts. Be sure to take advantage of personalizedgiftsguru coupon code that feature great deals and discounts. Let Personalizedgiftsguru help you find just the right personalized baby gift to celebrate this joyful occasion.