Birthday Gifts for Men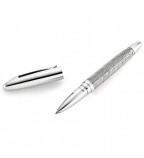 Men love to stand out in the crowd, Personalized T-shirt, Customized sports bag, Personalized Wallet and many more items on this page can be found which specially made for men. Using this page you can order your choice of gift and get it delivered across the country.

James Bond would love these! Our personalized Secret Agent Cufflinks come in a handsome gift box and..
$68.69
Online Personalized Gift Ideas for Men
Gifting men's have always been a hunting task for every girl or women. May it be for brother, husband or boyfriend. Occasions like birthday, anniversary or any milestone celebration come every year, and one after other the hunting task is never ending. However, the solution to this is the personalized gift for him.When we say personalized, it is the touch of love and care that you add to the gift. There are ways to personalized gifts such as imprinting just a name, initials, personal message or image as well.

Unique and Personalized Gift Ideas for Men
Personalized gifts itself make a unique gift to him. However, come of special and unique gifts for men can be a mug, glassware, cuff links, photo frame or may be a T-shirt. These gifts can be personalized easily online. Personalize a T-shirt with photo, message or just a name as logo on it. This blows away his mind to see how well you have kept everything together. Such gifts can be gifted on any occasions. So you can pick them on birthday, anniversary, wedding, congratulations or for a corporate gifting.

Gifts for Men to Suit Your Budget
Budget is always the first thing that comes to your mind when buying gifts. However, there is a myth that personalized gifts costs you more. But that is not the reality; personalized gifts are the one that perfectly fits your budget and make a thoughtful gifting idea. For a personalized birthday gifts for him that does not go over the pocket, gifts such as Personalized T-shirt, Mug, or event glassware's make an ideal choice. To keep it simple and yet effective, personalize it with his and your name on it or just imprint your photo. This would make everything special for him.
Personalized gifts have an emotional touch when it is customized with personal thing. It becomes something more than a gift and makes your presence felt even in your absence. They make a thoughtful and great gift idea for anyone and everyone on any occasion!Get one gift personalized for you and experience the feeling of having personalized gift from dear ones.