Personalized coffee mug, engraved coffee mug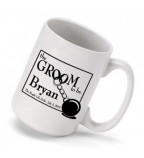 You can personalize these Mugs by way of adding your memorable photos or message and send this personalized coffee mugs across the world. The recipient will be impressed and will always remember you whenever they drink from this coffee mugs.
Express Your Emotions With Different Types Of Coffee Mugs
Expressing emotions in words is not just enough. Sometimes we just can put them into the right words. But when said with a cup of coffee mug, will definitely make a perfect gesture of expression. Thus, to make it possible, send personalized gifts are definitely one of the great ideas. However. Many of us don't really think of this and just miss out expressing feelings because either we don't get a chance to express them off or due to fear of getting disappointed. However, with such amazing gifts you are made to express your emotion without any fear of distance.
Here are few gifts that will help you the best to express your emotions:
1. Collage Coffee Mug:
Collages are like putting all beautiful memories in one picture. This picture of collages speaks it all. There is no other expression need when it is there around you. Thus, personalized coffee mugs with collage can make a wonderful expression of feelings and emotions.
2. Message Coffee Mug:
A short message written in a poetry format can be a best way to express feelings. Even though you not a poet, you too can gift your loved ones a personalized mug with message available to you already.
3. Photo Coffee Mug:
A photo coffee mug can best describe your message to the recipient. It makes a great idea to gift on any occasion or rather without any occasion you cans end this gift to say silly yet close to heart feelings.
4. Printed Coffee Mug:
If you are confused or lost in the collection of photos, grab a printed coffee mug available to you. This is just a time saving and unique gift that is just perfect for the moment that you are gifting it.
5. Couple Mug:
Couple mug can be a perfect personalized gift for her and for him too. Get a couple photos or loving message imprinted on it and this would be the right gift.
6. Travel Mug:
So when your loved ones are on move a travel coffee mug can make a perfect gift for them to stay in touch with you.