Birthday gifts for him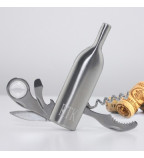 There are really few things that can be gifted to man. So when you get amazing choices of personalized birthday gifts for him, you will be please like you have found Aladdin's lamp. Customize cufflinks, Engraved Beer kit, customized key chain and many more items are here just for man.
Personalized Birthday Gifts Ideas for Him
Are you looking out for some ways to impress him or make him feel special on any occasion? Gifting is the right source to get everything in its place. Getting a personalized gift for him on his birthday would be just one great idea to make it memorable and impressive.There are many reasons to gift him, but birthdays are a bit special. On this special occasion, a personalized gift would make everything memorable and long-lasting.
- Special and Unique Personalized Gifts Collection for Him
Want to know something very special and unique that you have in store, then start with the personalized beer glasses. It is a beer lover. If yes, then you have just found the right gift. Personalizing the glass with his name or simply something that he loves would make great idea to impress him. To an adventure and sport lover presenting a personalized sport gifts would be an ideal way to express. There are many other such ways you can find the perfect gift for your man that suits his interest.Getting gifts, personalized make it extra special as it only belongs to the one in the whole world. Therefore, it just adds the personal touch to it.

- Browse Our Assortment of Personalized Birthday Gifts for Him
The list goes on and you have more in store to look around and find more exciting gifts for his birthday. There are more personalized birthday gifts for him that might not match his interest, but will be useful for him in day-to-day life. Personalizing such gifts would give him the right reminder of that special moment, which you created on his birthday.
Browse through our assorted gift collection now and get everything personalized for him. The easiest and most special thing you can do for him is to customize this gift, which he will never forget. Simply recreate the happiness on his birthday. Personalized gifts are always best to express happiness, love, care, and honesty that you would want to maintain in the relationship.